Peter J. Stanton, DDS
Dr. Stanton is a 1992 graduate and former associate professor in oral medicine and diagnosis from the University of Minnesota. Dr. Stanton's educational pursuit has led him to numerous advanced trainings in cosmetic dentistry, sedation dentistry, Invisalign® (removable braces), CEREC® (one-appointment crowns), endodontics (root-canals), and wisdom teeth removal. Dr. Stanton has been recognized as an Invisalign Elite Provider because of his hard work and dedication to the needs of his patients. Dr. Stanton enjoys anything outdoors. He likes fishing with his daughters, archery with his son, and coaching youth basketball, baseball, and football teams.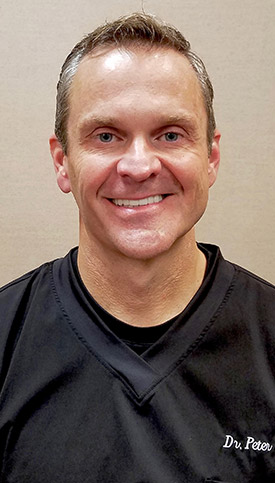 Joseph M. Opack, DDS
Dr. Opack graduated dental school in 2007. He is a graduate of Creighton University in Omaha, NE and has been a part of St Paul Family Dentistry since 2007. He is committed to delivering the most up to date quality dental care possible. Dr. Opack enjoys furthering his dental education with numerous courses each year. He has a special interest in dental implants, cosmetic and CEREC® dentistry, endodontics (root canals) and the treatment of snoring and sleep apnea. Along with these courses, Dr. Opack is also a member of the ADA, MDA, CEREC DOCTORS, American Academy of Dental Sleep Medicine, and The International Dental Implant Association. Dr Opack is a Duluth native and outside of the office he enjoys spending time in the outdoors with his wife Katie and their three kids. He looks forward to building a long term relationship with his patients in the office and in the St. Paul community.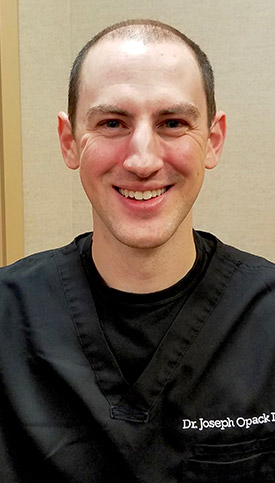 David J. Opack, DDS
Dr. Opack is a graduate from Creighton Dental school in Omaha NE. He has extensive experience in treating dental trauma, emergency dental care, and wisdom teeth removal as well as many restorative procedures. He is a member of the ADA and pursues continuing education in endodontics, prosthodontics, and oral surgery. When Dr. Opack is not practicing dentistry, he enjoys many outdoor activities, sports, and music.